Fisher
Posts: 21
Joined: Tue May 14, 2013 2:31 pm
What is the best bait to use when fishing either the Jolly Bridge or Goodland Bridge in Marco Island? Or just bridges in southwest florida in general. What fish would these baits catch? Species you have caught when fishing near bridges?
---
GOLIATH GROUPER
Posts: 1982
Joined: Wed Nov 03, 2010 2:25 pm
Location: Homestead, FL
Try and scout the area you are fishing and catch the bait that is in that area, that will help you out drastically. If you are familiar with techniques on catching bait then you will be on your way to the fish. Use a cast net or sabiki to catch the bait whichever is more rewarding or makes more sense and then go to work with that man, good luck.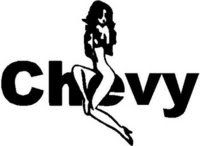 ---
AMBASSADOR to the... BF FORUM
Posts: 8703
Joined: Tue Nov 07, 2006 6:18 am
Live shrimp hooked in the head on a jig head. Just heavy enough jig head to hit bottom. Cast bounce on bottom feeling like a lure. This is good for everything overthere. Expect sheepshead , redfish , snook , snapper , trout , lady fish , tarpon , grouper. I like a medium a spinning rod and a 2000-4000 class reel with 20-30 lb braid with 30-40 lb mono or fluro leader about 3-4 ft.
Dreaming the dream that one day I can be as good as some of the boatless pros and catch some 12 inch mangrove snapper.
---
Fisher
Posts: 21
Joined: Tue May 14, 2013 2:31 pm
Thank you very much Chevy and that's extremely help fishfool73 thank you very much! Will be down there in July to give it a try.
---
Old Salt
Posts: 387
Joined: Wed Mar 03, 2010 11:30 pm
Location: Sarasota, FL
The Info above is spot on and a sure way to catch some down there!
Fish like its the last cast you will ever make.
---