I have to disagree Hi-Vis and inshore fishing go hand and hand when it comes to me and others
If you are fishing around other people it lets them know where your line is at and this
is a MUST!!! with some of the idiots out there
If you hook up to a nice fish around the piling/rocks/pier or docks it lets you know where
it he is headed too..
If you do happen to wrap up in somebody else line, its a breeze to untangle
if you are fishing at nite with mono hi-vi and want to know where your line is at just
hit it with a light and you will see...
If you line goes slack you will notice it right away, this at times happens when a fish picks
up your bait
It won't scare fish away... (i always use a clear leader anyway, leaders should be used
all the time IMHO)
Since you are just starting out... Stick to MONO!!! its easier and cheaper to use and
once you learn more then go on to braid if you wish..
Braid is great but it has a learning curve that will make you hate it....
Oh as far as Hi-Vi vs Clear line... it really all comes down to what you have faith in..
I gave you "Some" reason why i like it... and i hate to say this but everybody that
has seen me fish or been around me, always seem to ask about the color of my fishing
lines.. and once they see how it works for me and the fishing that i do..
its funny how they always change to it...... just saying

_________________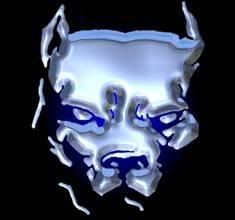 Warriors

by day,

Lovers

by night,

Professionals

by choice, and

Marines

by the Grace of God


Semper Fi > Always Faithful