pouring your own sinkers can be very cost effective if your like me and lose a bunch while fishing ( fishing holes with structure you will lose a bunch )
the way I'll do this is I will tell you what you have to do and then the picture of said items will follow
"warning"this is do at your own risk , please do it in an outside area and do not drop hot castings in a bucket of water as the will explode apart and cause injury to you and surrounding people and pets
here is a list of items you will need ..
the molds of course , you can find them at many places
http://www.do-itmolds.com/
and
http://www.snlcorp.com/
are where I get mine , but use can find them at bass pro and other tackle suppliers.
a turkey fryier ,a cast iron skillet , cast iron ladel , and a good pair of leather gloves, this will be useful to melt down the lead and prep it for ingot casting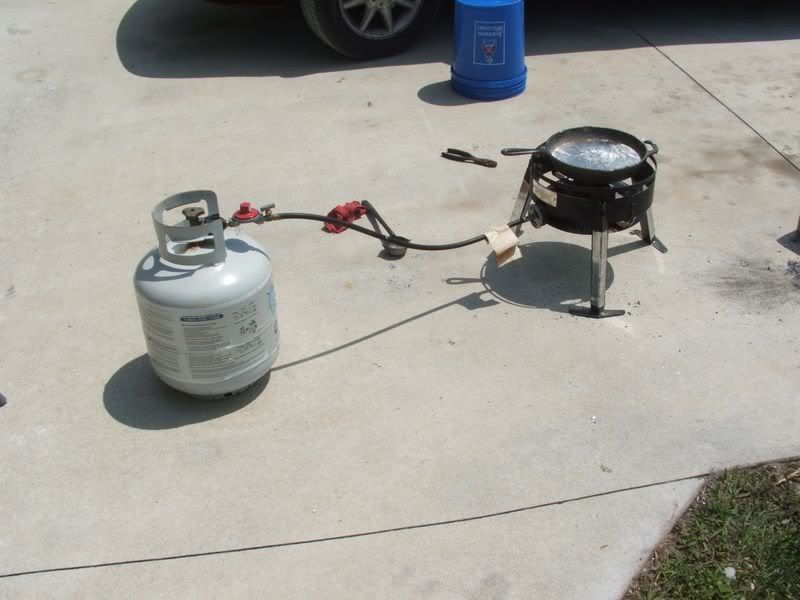 now my ingots mold i found at a garage sale they are old cast iorn cornbread molds in the shape of ears of corn . hey it works
i cast ingots due to i am putting them in to a production bottom pour pot .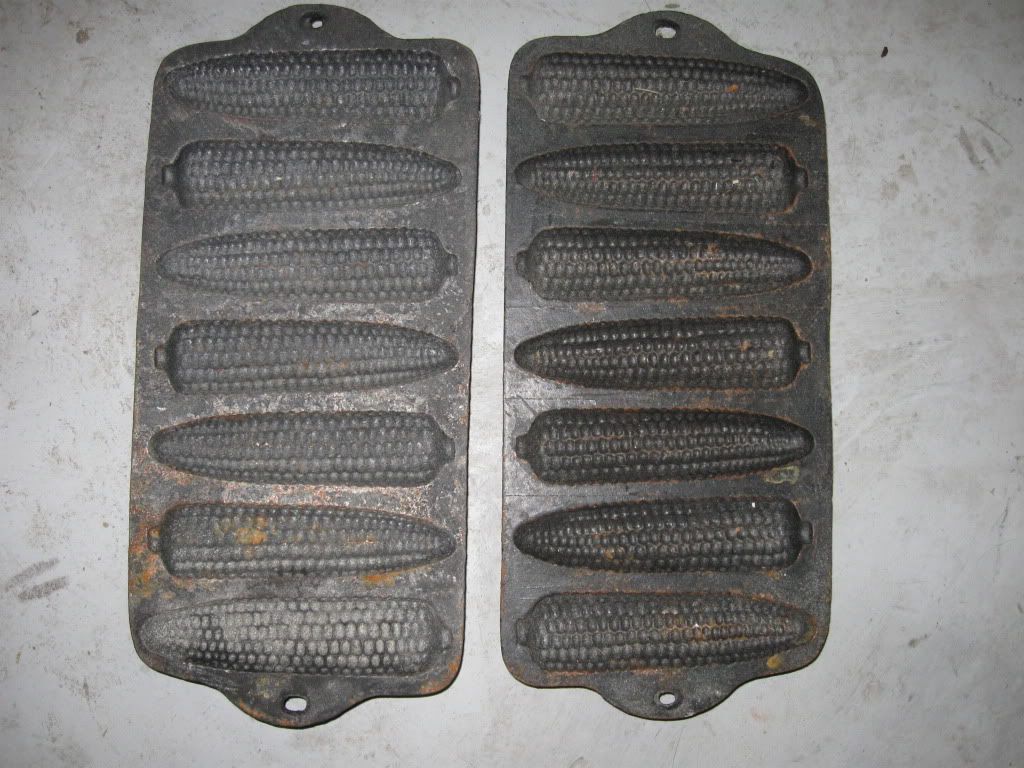 now you need to find your lead , a good place to find some is on ebay , or you can get the tire weight like i have and refine them , and what i mean by refine them it to melt them down to get the metal tab off and get some of the impuritys out of it ( warning a 5 gal bucket with tire weights can weigh up to 80 lbs so be careful )
now for some if you dont want to buy a production pot you can use the ladel straight from the lead you have melted down and pour in to the molds you will have to pour a few runs to get the molds hot enough that the casting dont have cold start wrinkles
after my ingots have been poured i can use them in my pot and start pouring , it will take a bit to learn when to let the haddle go to stop the flow of lead comeing out and get how fast to let it pour out. now while your pot is heating up set the mold your going to use on top of the pot this will help heat the mold .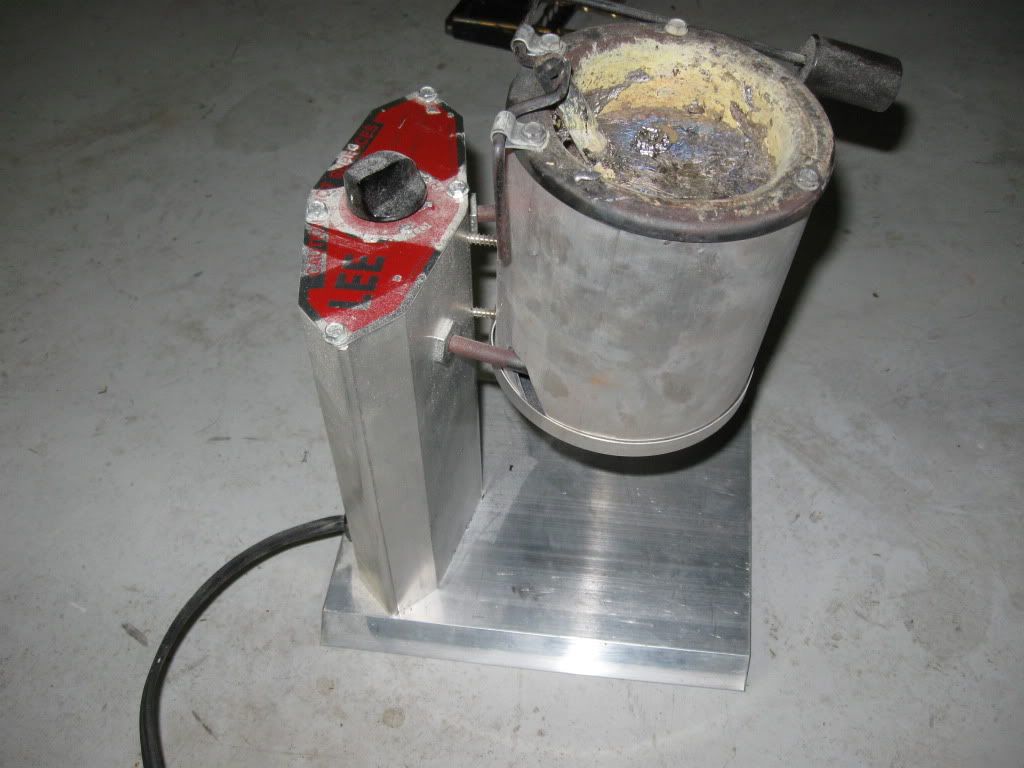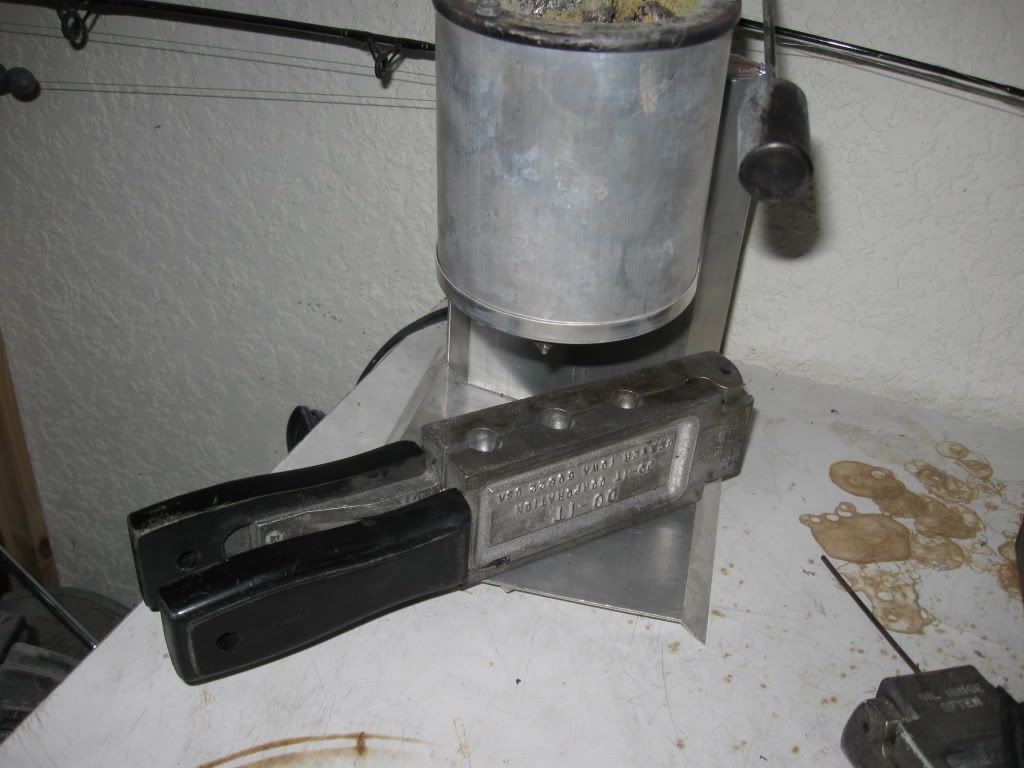 once the mold is hot you can start pouring and when you get the amount you need . you will have to go back and either cut the sprue of or twist it off with pliers , i prefer to twist them off due it it makes a cleaner separation , but have found there will be a few that need to be cut off and for this i have an old pair of wire stripers that have a cutter on the front of it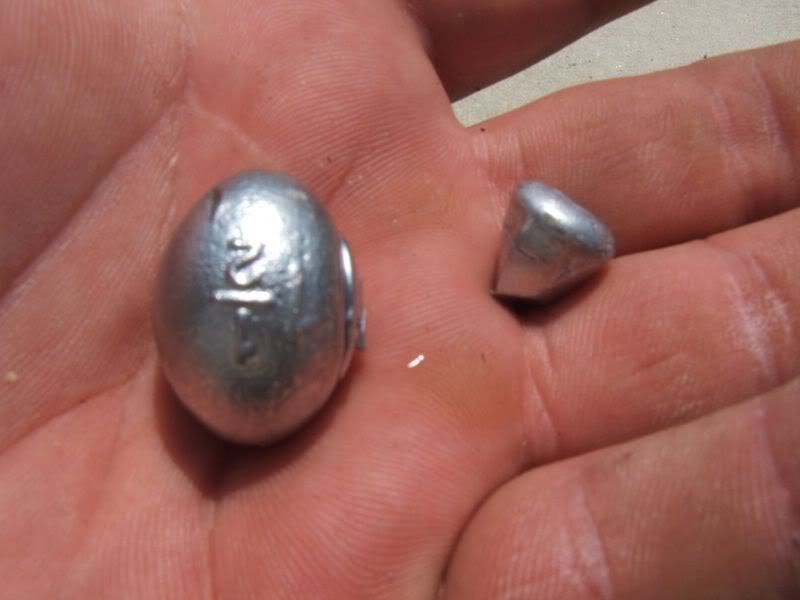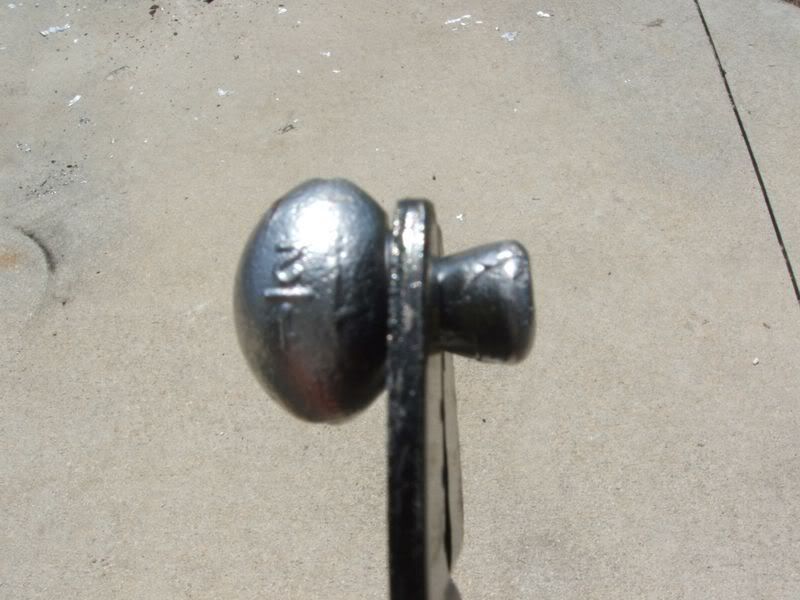 now for the other sinkers that use a brass eye , need a bit more attion - you can get the eyes from do-it mold , i have found this is diffacult to do with gloves on so i use one glove just to hold the mold , the eys need to be pressed in to the mold a little but to get it to stay once you have it n there close the mold and then open it back up to insure the seated in there properly , after a while your finger will get use to the little bit of heat and you will able to do it in a timely fashion .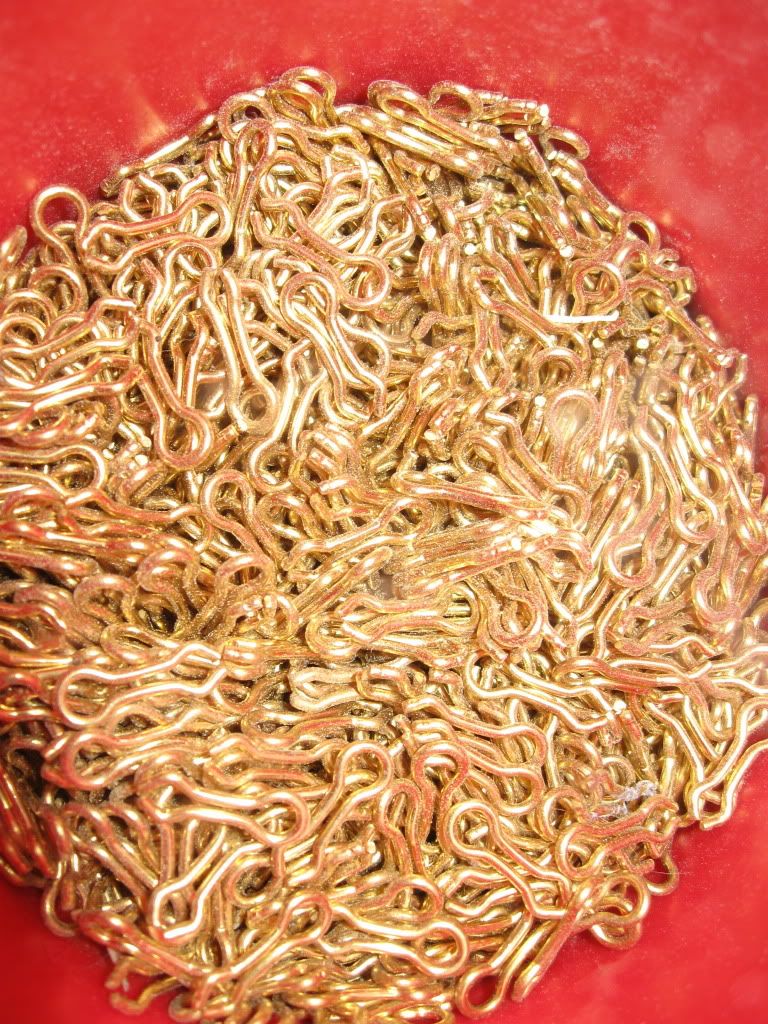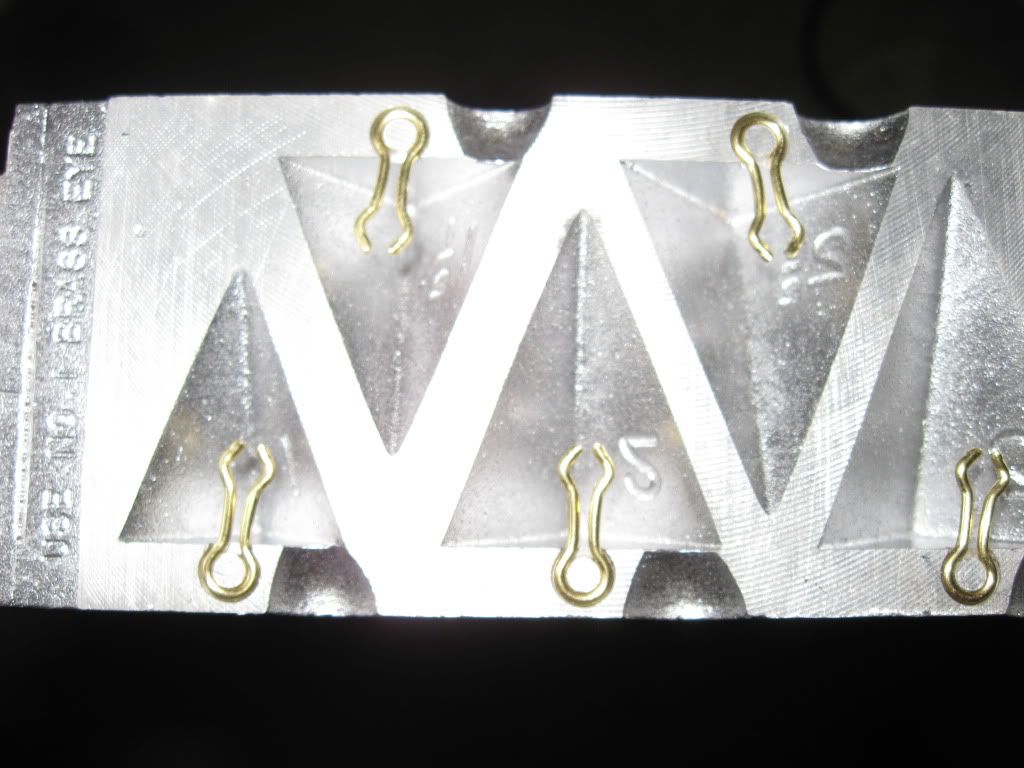 and these will be your end product