rob762 wrote:
Regardless of species, no one wants to see a picture of an animal being prepared for eating...
I must be out with the out crowd. If the law allows the harvest, why come down hard on people within the law, and say nothing about clear and obvious violations of the law?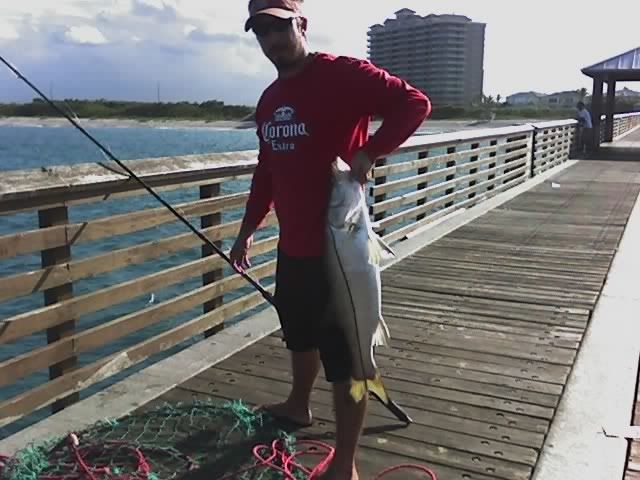 viewtopic.php?f=53&t=2181&st=0&sk=t&sd=a&start=20
Seasoned Fisher
Joined: Tue Sep 02, 2008 5:03 pm
Posts: 190 I was at Juno pier today from 7am till 11am.Bait is ever where.So is young kids who don"t care if they kill a few Snook or not.This kids<about 15-16>were fishing at the south end of the pier and they caught a lot of monster Snook today.They were nice enough to net them but going back to the water was a different story.We only heard the fish hit the water and that was pretty loud.And then just before we left we saw this very young Blondie girl picked up this nice Snook and just throw it over.Of course the fish was landed on her belly and after that never moved.We also saw a dead Snook on the bottom and that makes me wonder how many Snook"s are this kids kill in a week.?Or the whole summer? Of course being kids nobody says anything to them which is very wrong in my eyes.There is a lots of this fish being killed every day but doing this on a fishing pier?This kids will continue doing this until some will say some thing.And that should be the responsibility of the person who works on the pier.We told her what"s going on and I hope that she will do some thing about it. By the way.The fishing is incredible at Juno and bait is all over the place.
fixed80 Post subject: Re: Killing Snook at Juno.Posted: Tue Jul 14, 2009 9:03 am
GOLIATH GROUPER
Joined: Mon Jan 12, 2009 9:55 pm
Posts: 1495 been there, seen the same thing happen. its not just Juno its everywhere. but yes, when i was at the pier a little while back, some kid had the fish out of the water to long, then some one said it will die if its not put back in the water. after the kid threw it in the water, the fish went belly up and floated away. your right there is gotta be at least dozens a snook a day per county that are killed
viewtopic.php?f=10&t=15270&st=0&sk=t&sd=a&hilit=snook+tournament
Oh yeah, pass the blame onto the kiddies. That works for me! "For all that is in the world -- the lust of the flesh, the lust of the eyes, and the pride of life -- is not of the Father but is of the world. And the world is passing away"....... just thought this pretty well sums up why people want pictures of their catches, and also why so many others bitterly complain about those who practice posing with their catch. As for myself, the only thing that matters the most is what the laws say in regard to the taking of fish. If you have to uphold the law, then you`ll have to ban more than just sharks being inappropriately taken in your judgement . Even better, remind people here of what the law requires one to do as I have seen Boatless and others do in the past.
This would certainly be a pretty dull place without pictures; wouldn`t it?