This is a super simple pattern I use for just about everything when I have to scale down my patterns. Takes about 3 minutes to tie, and uses about 50 cents worth of material, even with a top shelf hook.
Materials list-
Gamakatsu SC15 in #1 or #1/0.
UTC mono thread, size .006.
Diamond braid (I used pearl for this one)
Farrar flash blend (I used Pink)
Liquiscale flash (use sparingly, this pattern is pretty much off the chart in the bling department)
First, wrap the shank of the hook to the bend. Hit your mono with a coat of head cement.
Next, Tie off your diamond braid and trim off the excess.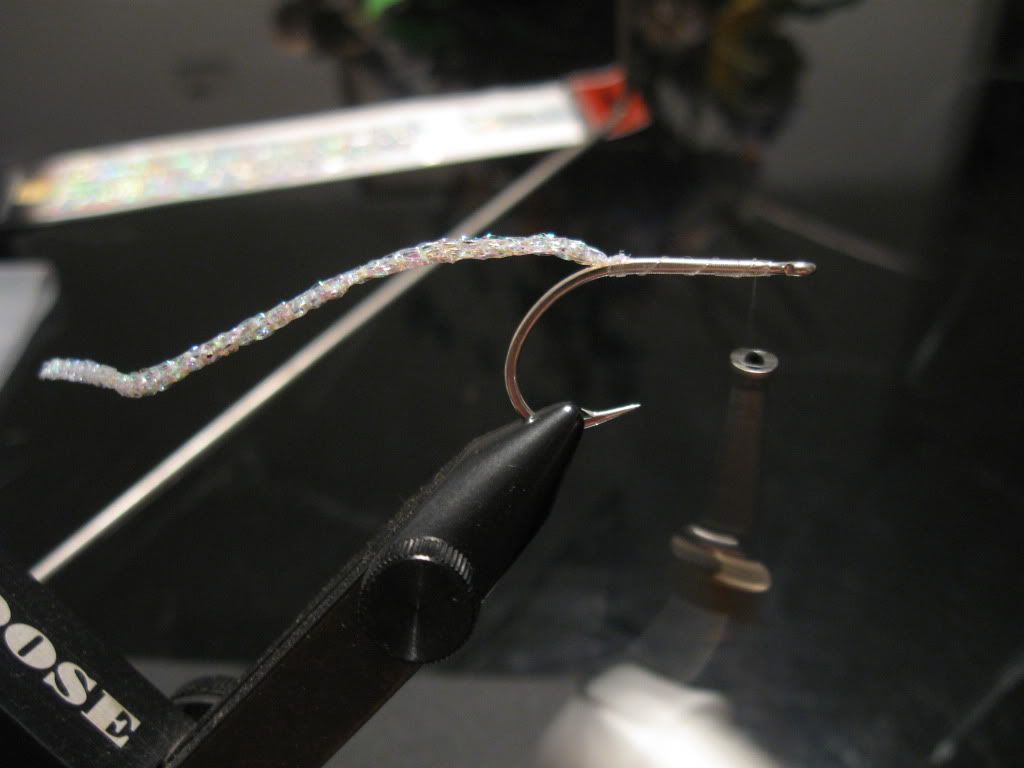 Wrap the shank with your diamond braid, leave room for a clean head.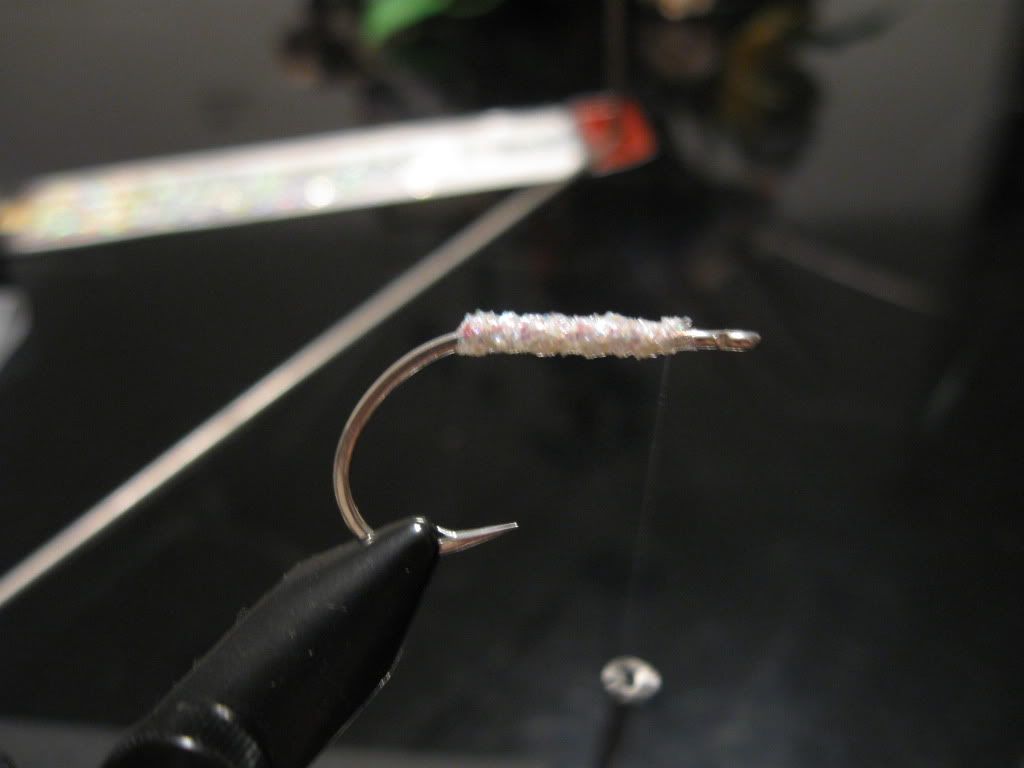 Grab a sparse hank of SF, and double it over. Tie it down.
Tie in a couple strands of flash (optional).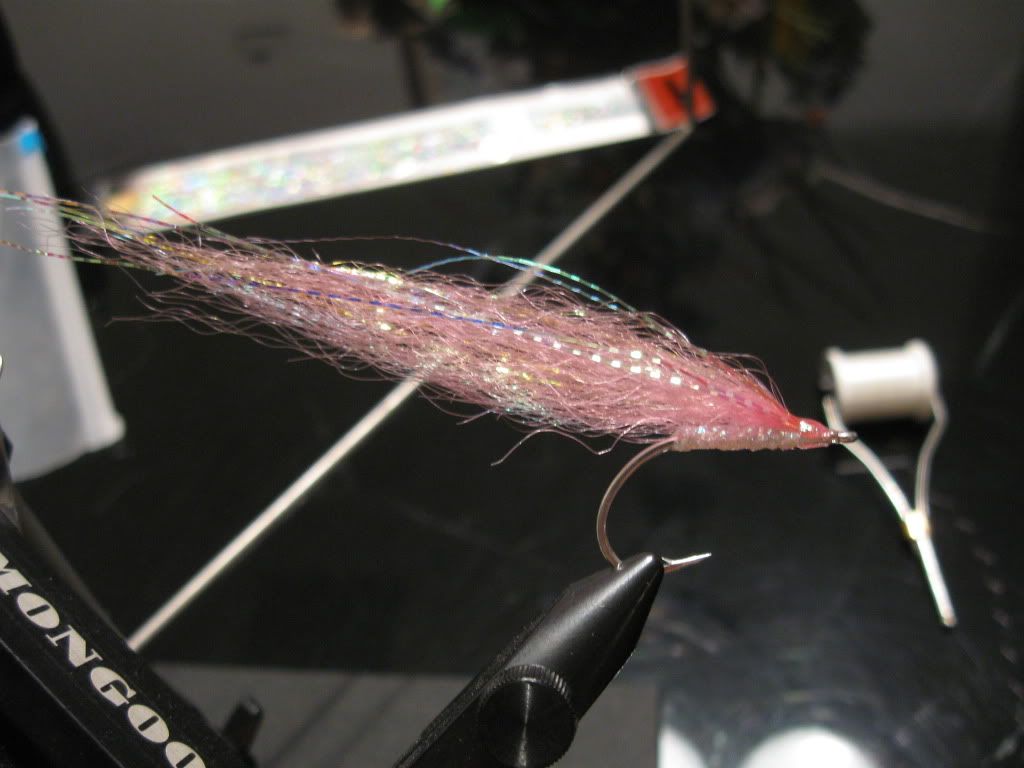 Glue on your eyes, and finish your head. Total elapsed time (with photos), 9 minutes.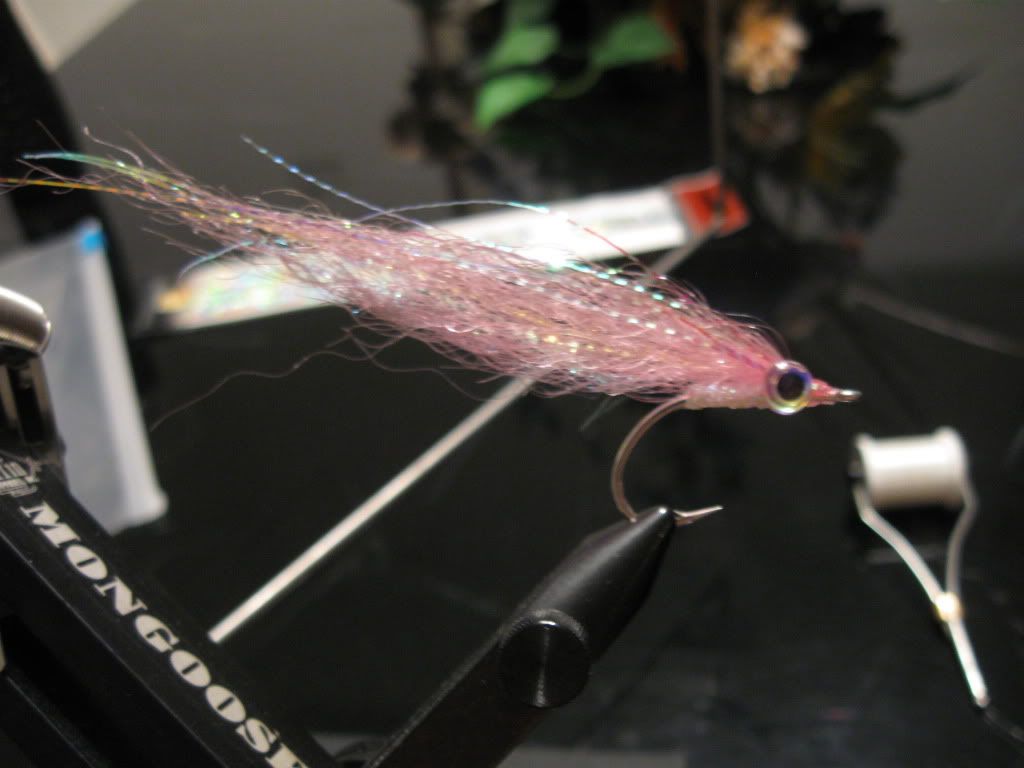 Then go fishing.