Here's a photo of a female Fiddler Crab.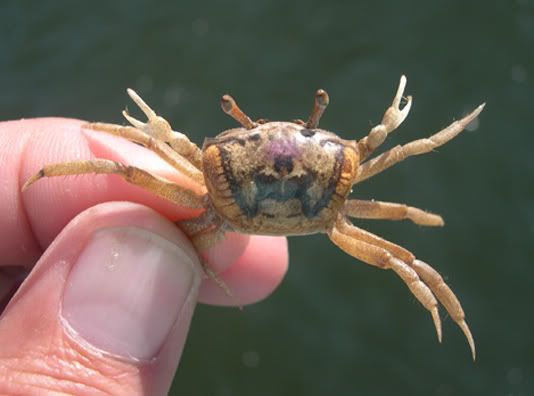 The males have one big claw which is how they derive there name. We use Fiddlers and Rock Crabs up in the Tampa Bay area for Sheepshead. I don't have a photo of Rock Crab. Mangrove and small Pass Crabs work as well.
Catching and hooking em is whole nuther discussion.