This is a GREAT Idea Tom - Let me helkp to get it started....
Small Mac trolling a live pilchard off the Pompano Pier last August.
MINISCULE Tellowtail - Gulp shrimp Drifting over the reef same area... Same time.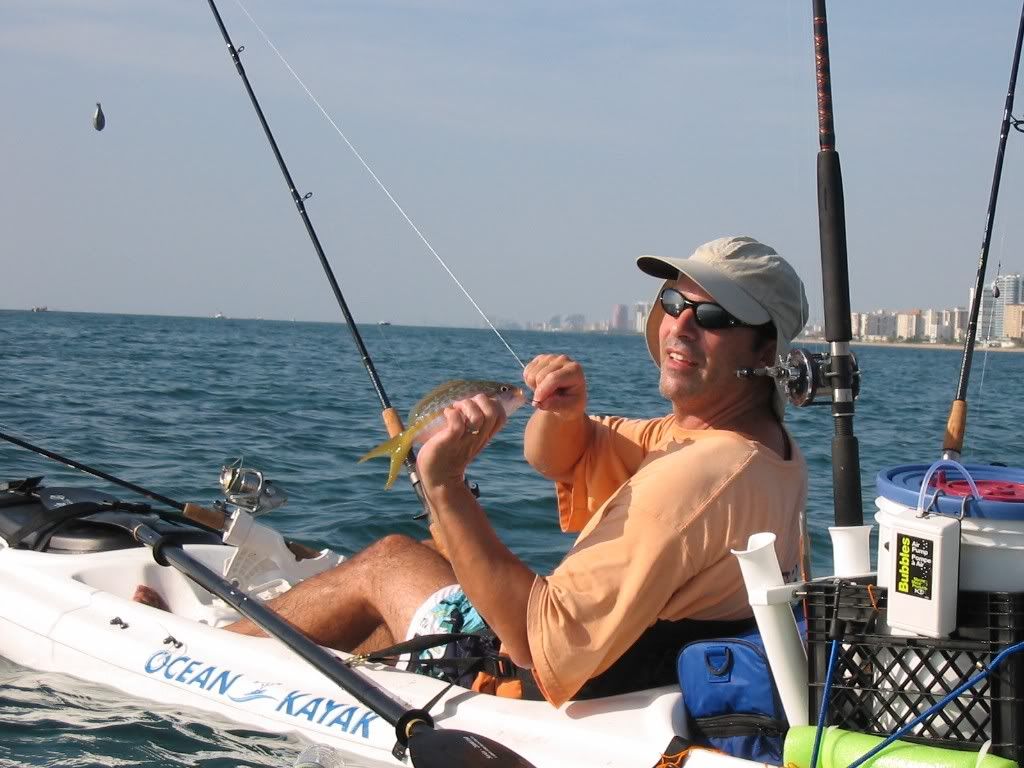 Decent sized Bonito in 120' off Lake Worth inlet - Caught w/Speed Jig.