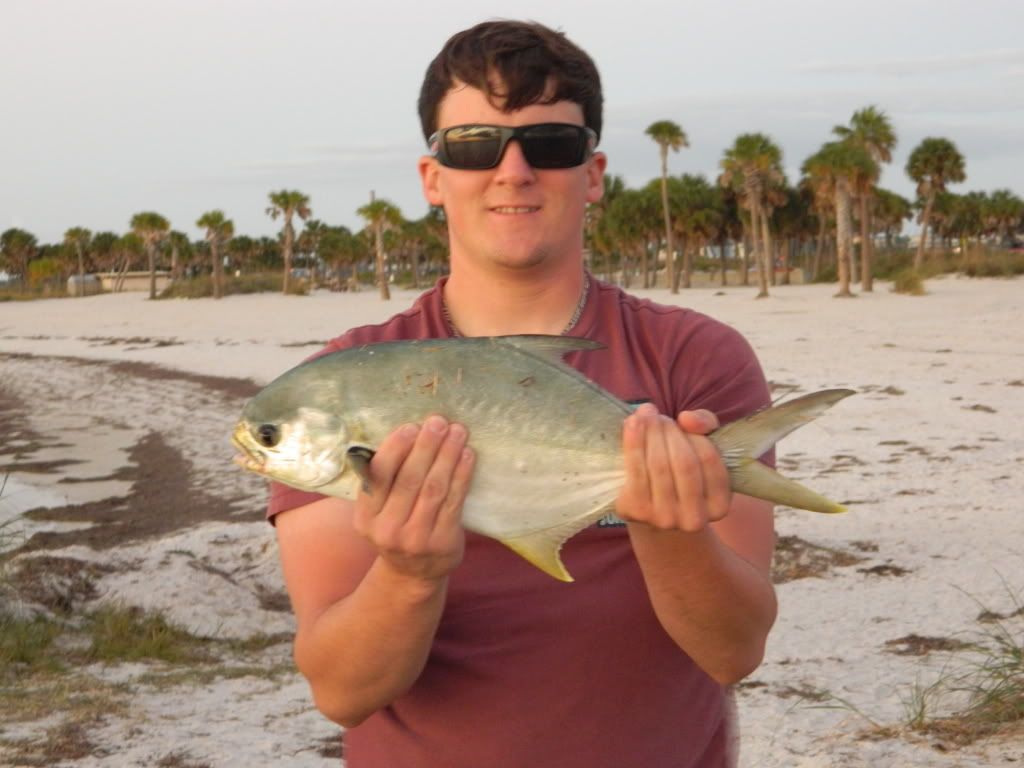 Caught on northwest beach in Fred Howard Park. I was wade fishing the grass flats when it hit 6:49 PM and I had 11 minutes left to get outta the park before I get another annoying ticket for staying too late...
I had one lonely shrimp left in my bucket and one last chance to catch another fish before the Sunday blues set in. I cast the little shrimp as far as he could fly and immediately the float disappeared... Another trout was on the line like the last 30 casts I made. I prayed the whole time easily reeling him in, please don't shake my shrimp off..... Prayer answered, the shrimp had slid up the line and was above the hook thrashing around on the line. I got the trout off my hook in record time... re-hooked the mangled shrimp and lightly cast out to avoid the infamous slinging the bait farther than the hook!!! I stood waiting for several minutes and was about to give up when the float disappeared and the drag began to sing
I had no idea what to expect, this was the first fish I had hooked at the park that was strong enough to pull away from me. I fought it in almost to the beach and right when I got it close enough to get a glimpse there it went again. We went back and forth like this several times and every time I was saying oh yea.. BIG RED... Finally I got the mystery fish in and was very surprised to see what I had caught. This was the last thing I expected on a live shrimp after catching only redfish, trout, and monster lady fish in the park. Since that lucky day, I have yet to see or hook another one of these feisty creatures, man what a fight these little guys put on. I can only hope to catch another one of these in the near future, but my main goal is a giant redfish. Any advice for catching either species would be greatly appreciated, especially if anyone here fishes this location and knows some special tricks to catching them here.