It was 1976 approximately January, Location Old Long Key bridge catwalks.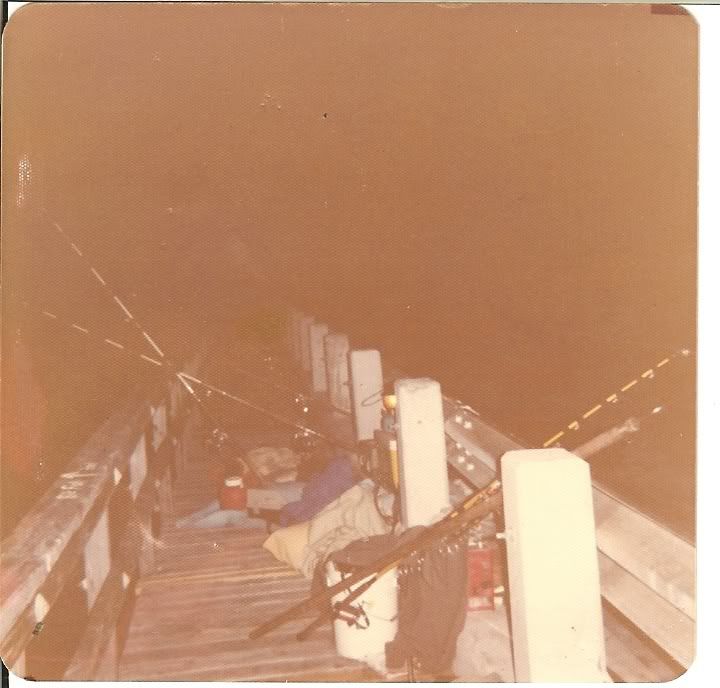 Me and Chris Baxter were both Sharkin the other 2 guys were just there for the party.
Chris gets spooled on his 9/0 very slowly, And the pisser was after getting to the knot it spit the bait.
A little while later my 12 gets a fast hit. We end up gaffing it with my meat hook drag him down the catwalk to the seawall. This is where it gets sticky The guy took the picture below Rick Occpinti, Well he backed up the car to the seawall to help pull the shark up over the wall.
The only problem is we had partied hard that night and well Rick hit the gas instead of the brake by accident!
Unfortunately the shark was still very alive and upset and i was in between the car and the seawall. So the car knocks me for a loop into the dark night time water around 2-3 am.
This is when i Run on water to get away from the thrashing shark
I make Rick run the car all night with the heater on high,- It was in the 40's that night as you can see by how we were dressed.
This is a pic he took the next morning facing old Long Key bridge.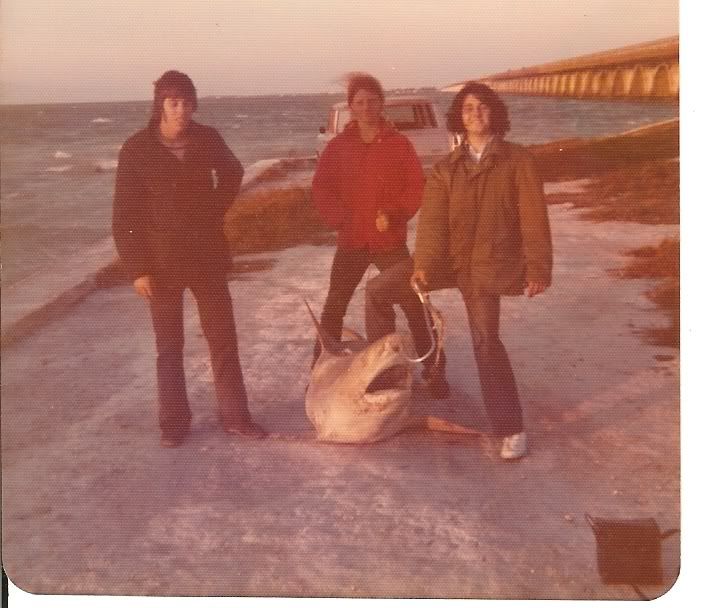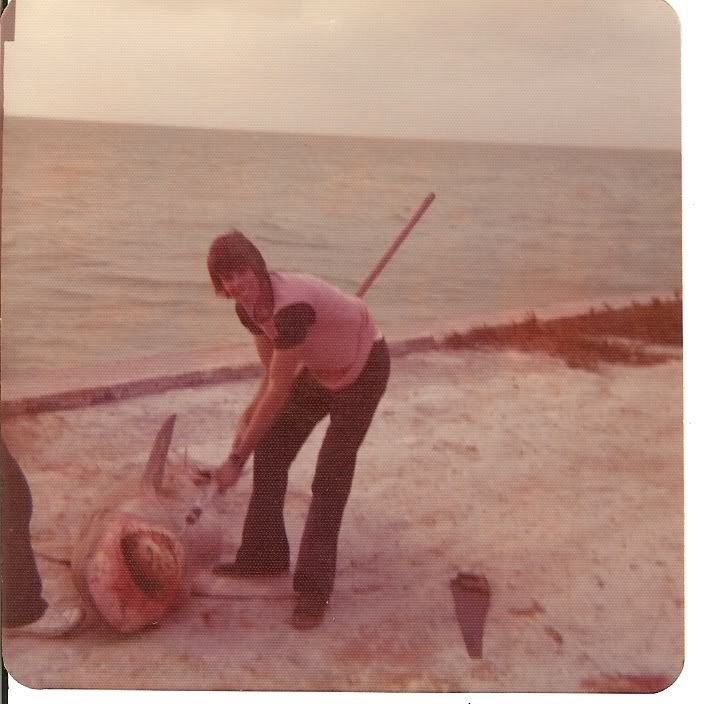 REMEMBER THIS WAS 1970'S AND YES WE KILLED SHARKS...NO WE DONT ANYMORE.
The only pic of me with the shark has a big water stain blotch on it...sorry
But hears a pic of my Uncle Harry with the jaws im stanging in the doorway.